OPIAR
Established in 1998, the Association of Romanian Aeronautical Companies is a not-for-profit, apolitical and non-governmental organisation, intended to support and to protect the interests of its member companies, facilitating direct contacts with Unions, State representatives, legislative and governmental bodies. The founder members are AEROSTAR SA Bacau, ROMAERO SA Bucharest, IAR SA Brasov, TURBOMECANICA SA Bucharest and GIAR SA Bucharest. Read more »
MANUFACTURING AND MRO COMPANIES
AEROSTAR S.A.
Construction and repair of aircraft, Manufacturing of armament and ammunition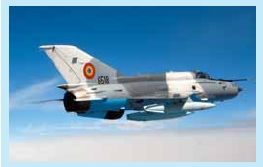 The LANCER upgrade programme of the MiG-21 aircraft has achieved the increase of the combat capability and NATO interoperability through the installation of an advanced avionics package, compatible 5th generation combat aircraft . The programme includes the use of both Western and Eastern weapons, increases survivability within the hostile environment of the air combat.
AEROSTAR continues to provide integrated logistic support for this programme.
AEROSTAR is an EASA, IR Part 145 approved organization for line and base (light and heavy) civil aircraft maintenance and production of aerostructures and components as an approved subcontractor under JAR-21 subpart G and EASA, IR Part 21G. Programmes are currently under way for providing maintenance and/or modification of BAe ATP, SAAB 340, Boeing 737 aircraft types, classic and new generation).
AVIOANE S.A. CRAIOVA
Aircraft manufacture and overhaul; industrial products manufacture at customer's request

AVIOANE CRAIOVA S.A. was established in 1972 for developing, manufacturing and providing product support to the military aircraft of Romanian Air Force. The company began by co-operating with former Yugoslavia and developing the joint project of the ground attack aircraft IAR-93 (more than 200 aircraft were built and entered in service since than). During the 1980's, an advanced jet trainer IAR-99 was entirely designed and manufactured inhere; the aircraft is still currently in production and in Romanian Air Force service, as an up-graded version: IAR-99 SOIM. Designed, manufactured and certified in Avioane's own flight test facilities, it is proof of the company's outstanding capabilities as an ideal partner in aircraft design and manufacture.
IAR S.A. BRAŞOV
Carries out co-operation programs with prestigious worldwide manufacturers - tooling, subassemblies and parts for different aircraft

Manufactured under Aerospatiale-France (now Eurocopter) licence by IAR S.A. Brasov as a troop carrier and a tactical support helicopter, the 330L Puma proved to be a multi-role helicopter and in financial terms became one of the most successful medium utility helicopter.
IAR S.A. Brasov has manufactured and delivered more than 160 Puma helicopters, of which 57 helicopters have been exported to France, Pakistan, UAE; 104 off delivered to the Ministry of National Defence.
ROMAERO S.A.
The Company is an integrated facility for aircraft manufacturing, aerostructures, detailed parts, jigs & tools, providing also maintenance and repair services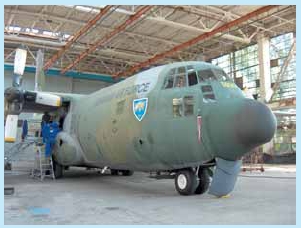 Starting with 2003, ROMAERO was appointed by Government Resolution no. 375/2003 as "National Service Centre for Lockheed Martin C-130 Hercules" and signed a strategic partnership with Lockheed Martin and Derco for maintenance and modernization of Romanian Ministry of Defence C-130 Hercules Fleet.
The following works are currently carried out on the Romanian Ministry of Defence C- 130 aircraft in ROMAERO S.A. Maintenance and Repair Organization: SP, ST structural inspection, structural repair work, SB application, wheels and brakes assemblies repair.
TURBOMECANICA S.A.
TURBOMECANICA is a high integrity manufacturing and repair company focused on asserting its experience, know-how and capabilities on the international aerospace and industrial power systems markets, as well as on consolidating a competitive position by high skills, efficiency and a customer-oriented culture.

Turbomecanica will focus on developing its main programs considering the new worldwide opportunities, such as:
- aeroengines (repair of Viper 632, Turmo IV, Allison 501, etc)
- gearboxes and rotorheads for helicopter
- accessories and equipment for the above
- products and for other aircraft power plant control
- sub-contractor for components of aero-nautical, automotive, and transport products.
AEROFINA AVIONICS ENTERPRISE
Research, design, production of apparatus and industrial equipment in the following military aviation, armament and fighting techniques, locomotives and carriages, railway infrastructure domains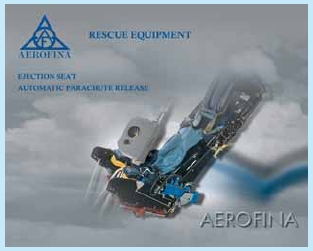 • development and manufacturing of tools and checking devices, moulds, test benches and testing equipments;
• plastic injection and aluminum die pressure casting;
• heat treatment, electrochemical surface coating, electrostatic painting
• mechanical- climatic tests, chemical composition tests, physical – mechanical tests;
• services performed for guarantee and post guarantee service to mechanical, electrotechnics and electronic products
ELPROF S.A.
ELPROF SA is a professional electronics manufacturer and has a long tradition in designing, producing and selling electronic equipment.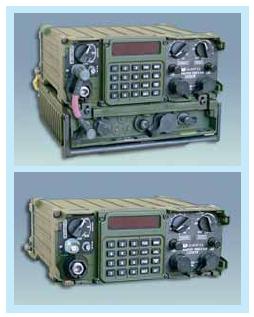 Main activities: research, design, manufacture, technical consulting, sales, service and maintenance for military radio – communication equipment, industrial electronic equipment and medical equipment.
Military radio-communication equipment:
VHF HOPPING RADIO PANTHER V EDR in variants: portable, mounted on a vehicle;
HANDHELD VHF HOPPING RADIO PANTHER P in variants: portable on hand, portable on shoulders;
Rechargeable batteries for radio - communication equipment;
1, 2, 4 and 6 way battery chargers both for Ni-Cd and Li-Ion batteries; Power supplies.
Audio systems:
Power Audio Sound Systems
Public Address Systems
Audio Mixer - 200 W Amplifier
100 W Amplifier
---
RESEARCH AND DEVELOPMENT COMPANIES
INCAS S.A.
Increase the knowledge level in the aerospace and aeronautical fields, referring to the General Aerodynamics, Flight and Systems Dynamics,
Aerospace Structures, Aeroelasticity, Resistance of Materials applicable in Aeronautics, Aerospace propelling systems.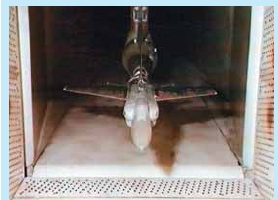 Our Institute draws up computing programs and computing methodologies for the achieved testing benches and installations.
• A very important field of the research-development activity of our institute refers to: aeronautical and space plants restructuring, retrofit and up-grading.
• For an easier industrial implementation of our institute's research, in order to reach the expected parameters in a shorter time and more efficiently, we are carrying out associated activities that we can offer to our end-users.
Faculty of Aerospace Engineering
University POLITEHNICA of Bucharest
The Romanian contribution to pioneering in Aviation is substantial and has a worldwide recognition. Names such as Traian Vuia (first complete flight with onboard means, 1906), Henri Coanda (first jet engine used for propulsion in Aviation, 1990) and Aurel Vlaicu (an original and inventive high performance airplane, 1910) are well known to the aviation world.
In Romania, the higher education in aviation started in 1928, when Prof. Elie Carafoli opened the first course on Aeronautics at the Polytechnic school in Bucharest. He also built the first wind tunnel in South-Eastern Europe (1931), still in operation. The specialization of Aviation functioning within the Polytechnic of Bucharest during the period 1933-1971 became the Faculty of Aerospace Engineering in 1971, with 180-200 students each year.
---
INVESTMENT AND TRADE COMPANIES
IAROM SA
Consulting, investment and integrated business services for Romanian and foreign companies. Research, design, development.

IAROM proposes to foreign companies seeking business opportunities in Romania to assist them in a wide range of activities, promoting and supporting their interests on the Romanian market through:
• Marketing services and specialised assistance
• Specific assistance in the relations with the Romanian governmental bodies/institutions
• Promotion of offset/counter-party activities, subcontracting within the Romanian aeronautical industry as well as within connected industries
• Financial/economic pre/auditing assistance to finding the most suitable opportunities to acquire shares of Romanian industrial companies
• Quality auditing assistance
Following a policy of strategic financial investments, IAROM became major shareholder of the largest Romanian aircraft manufacturer and repair company – AEROSTAR Bacau and of the military radio-communication and electronics company ELPROF Bucharest. The Group employs approx. 2000 people and has a total annual turnover of more than USD 60 million.
BRITTAIN ENGINEERING S.A.
Suppliers, Agents and Distributors for a wide range of speciality chemicals, consumables, components, non-destructive and materials testing systems and industrial equipment.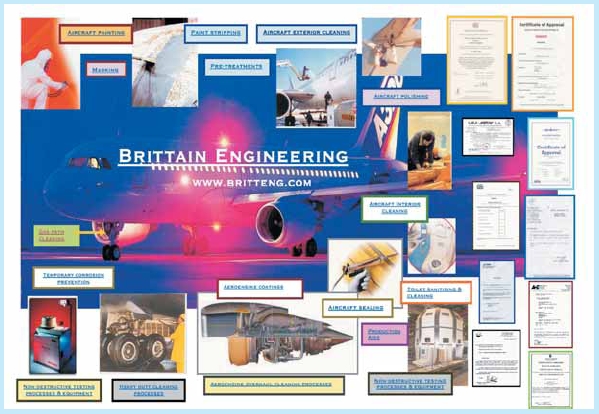 • Industries served (Manufacturing & MRO-Maintenance, Repairs & Overhaul): Aerospace, Defence, Aviation, Marine & Naval, Engineering & General Industrial, Power and Nuclear Power, Automotive, Rail & rolling stock, Oil, Gas, Chemical